Castilla y León

›

Zamora

›

Villamor de la Ladre
Villamor de la Ladre
Village in Zamora
Photo: Dhálak Lillo Ríos
Villamor de la Ladre es una localidad española perteneciente al municipio de Bermillo de Sayago (Zamora, Castilla y León).
Su término pertenece a la histórica y tradicional comarca de Sayago. Junto con las localidades Fadón, Bermillo, Fresnadillo, Gáname, Piñuel, Torrefrades y Villamor de Cadozos, conforma el municipio de Bermillo de Sayago.
Highlights in Villamor de la Ladre and around
Los alojamientos más destacados de Villamor de la Ladre
Prev
Casa Rural Alaia y Casa Rural Fátima
Zamora
Casa Rural Leocadia y Casa Clemente
Zamora
Casa Abuela Herminia
Zamora
El Rincón de la Peña
Zamora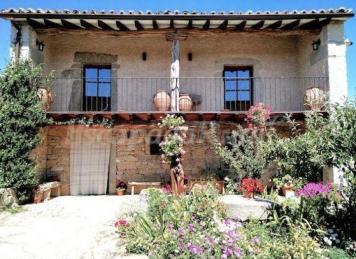 Casas de la Quincalla
Zamora
Quinta Mallada
Zamora
Los Huertos de Sayago
Zamora
Las Arribas
Zamora
El Corazón Verde
Zamora
Hotel Rural & Restaurante Los Arribes
Zamora
Las Virtudes I, II y III
Zamora
Next
Alojamientos rurales en Villamor de la Ladre
Other properties
Recommended properties
Featured properties
Panoramio photos are subject to author copyright.