Where are you getting away?
Some of the dream holiday cottages
Prev
Soria
20 - 29 € pers./night
Granada
Less than 20 € pers./night
Asturias
Less than 20 € pers./night
Next
Alojamientos con Atención excelente
Elige propietarios apasionados que cuidan lo importante (Más info)
Prev
Casa Rural Doña Elisa
Ciudad Real
Casas Rurales Venta de los Herradores
Granada
Finca El Pozuelo
Huelva
Cuevas el Torriblanco
Granada
Apartamentos Maite
Cantabria
Apartaments Terraferma
Lleida
Alhada
Salamanca
Apartamentos & SPA La Barcena
Cantabria
La Ginesta Rural
Barcelona
Cal Pajant
Barcelona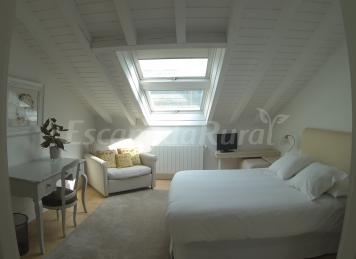 Posada La Panadería
Cantabria
Next
How does Rurality work?
Find your dream accomodation
We offer you Europe's largest search engine
of holiday cottages and vacation rentals.
Direct contact with the owner,
no intermediaries and no commissions.
Organise your holiday break
Save cottages and destinations
in the Wish List.
Which villages and spots would you like to visit? Check out our travel guides.
How was it? Review and share
What was the property like? Reviews help
improve vacation rentals.
Discover and let other users like you
discover with your Traveller Profile.
The most popular destinations for holiday cottages
These are the searches travellers like you have made to find their dream cottage.